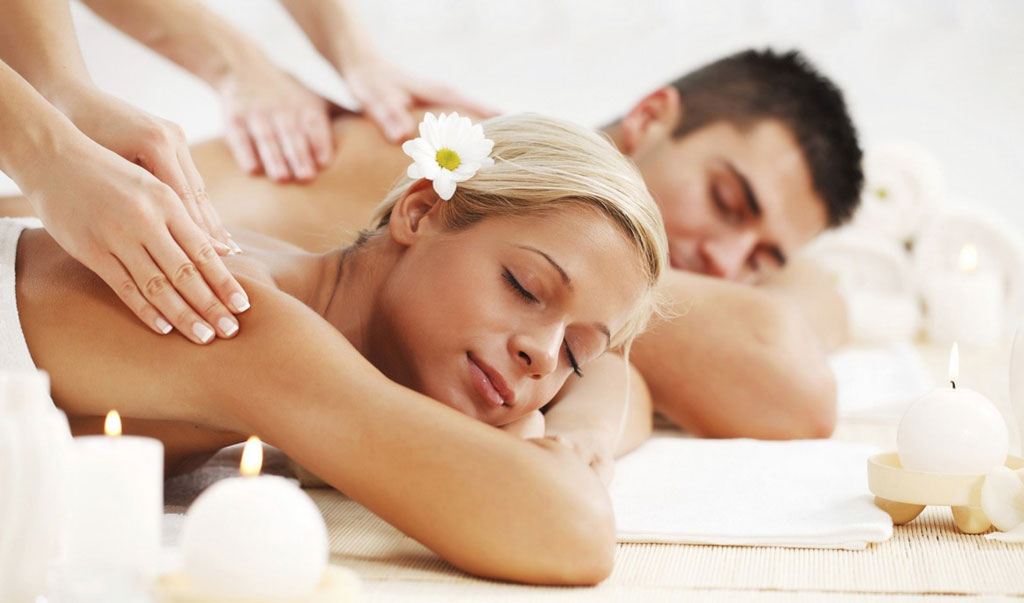 Swedish: 50 min – $55 / 80 min – $85 / 110 min – $110
A classical European massage style using long strokes, kneading and friction techniques that deals with the soft-tissue structure of the muscles. The therapists use their hands, forearms, or elbows to manipulate the muscles. It is used to improve circulation, relieve muscle pain and tension, increase flexibility, induce relaxation and reduce stress.
Deep Tissue: 50 min – $68 / 80 min – $102 / 110 min – $135
Releases the chronic patterns of tension in the body through slow strokes and deep finger pressure on the contracted areas; applying pressure by either following or going across the grain of muscles and tendons. It is called deep tissue because it also focuses on the deeper layers of muscle tissue.
Combination: 50 min – $62 / 80 min – $92 / 110 min – $122
Our most popular massage, a "Combination" of Swedish and Deep Tissue technique.
Reflexology:  50 min – $55 / 80 min – $85  / 110 min – $110
An ancient Chinese technique that uses pressure-point massage (usually on the feet, but also on the hands and ears) to restore the flow of energy throughout the entire body. Promotes relaxation and healing and is based on the belief that each part of the body is interconnected through the nervous system. Stimulating specific reflex points in the feet can bring needed nutrients to poorly functioning areas of the body and help restore balance.
Hot Stones: 50 min – $80 / 80 min – $120  / 110 min – $160
A technique that uses smooth, heated basalt stones that are placed on specific acupressure points on the body to help melt away knots and muscle tension. Traditional strokes of Swedish massage are used and the heat from the stones help muscles release more quickly.
Thai: 50 min – $62  / 80 min –  $92  / 110 min – $122
An ancient form of healing that combines the concepts of yoga and Chinese energetic practices. It involves positioning the body into yoga-like poses and gently rocking the muscles to more deeply open joints and facilitate limbering. The therapists use the palms of their hands, thumbs, elbows and feet. Stretching and bending elongates the spine, decompresses the body, relieves tension and increases flexibility. It promotes a balanced state of mind, body and spirit. Our Thai therapists were specially trained at the world famous Wat Pho Institute in Bangkok, Thailand.
Pregnancy: 50 min – $62  / 80 min – $92  / 110 min – $122
Prenatal massage shares many of the goals of Swedish massage. It helps relax tense muscles, ease sore trouble spots, increase circulation and mobility, and help you sleep better. It's tailored specifically to the needs of the pregnant woman and the therapists are trained to understand the changes a woman's body goes through and adjust the massage accordingly.
Sports: 50 min – $68 / 80 min – $102  / 110 min – $135
Massage technique for athletes aimed at either preparing the muscles and joints for athletic activity or helping in recovery from the stress and strain associated with athletic activity. It is a deep muscle massage often used around the joints and utilizes specific strokes and stretches to help obtain maximum performance and physical conditioning with less chance of injury or pain.
Customized Massage with Aromatherapy & Reflexology: 50 min – $99  / 80 min – $149 / 110 min – $198
We pride ourselves in being that special place for you. Any treatment we offer can be done side by side at our spacious room. Your special moment will be a memorable experience. The fee is simply double.