ADDRESS:
11257 National Blvd, Los Angeles, CA 90064
For Bee Well Kids, acupuncture from child to geriatric:
(310)-561-5657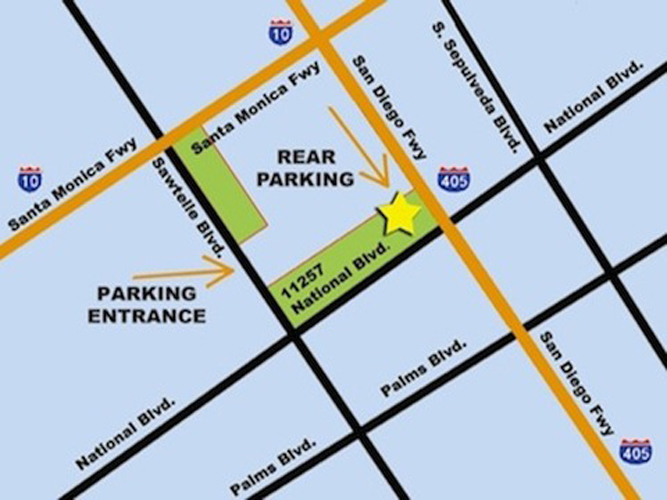 OFFICE HOURS
Monday: 9am to 3pm
Tuesday: closed
Wednesday: 9am to 6pm
Thursday: 10am to 6pm
Friday: 9am to 8pm
Saturday: 9am to 8pm
Sunday: 10am to 8pm
DIRECTIONS
North-East corner of National & Sawtelle.
We are located near the north-east corner of National Blvd. and Sawtelle. The office is just west of the 405 freeway, 6 doors east of Chase Bank.
**We offer our own FREE Parking!
There is plenty of parking, reserved exclusively for our customers at the rear of our facility. Simply enter from the Sawtelle entrance next to Chase Bank, and proceed to the very end of the lot, where you will see our designated parking area.